Quick Charge 3.0 Car Charger, SunnyTrip 12V/24V 36W Aluminum Waterproof Dual QC3.0 USB Fast Charger Socket Power Outlet Adapter w/LED Digital Voltmeter for Marine, Boat, Motorcycle, Truck, Golf Cart
DUAL QC3.0 USB PORTS CAR CHARGER - Charges 2 compatible devices simultaneously up to 4 times faster than conventional charging. Suitable for almost all 12V-24V vehicles, boats and marine, such as Motorbike, truck, SUV, UTV, etc.

DIGITAL LED DISPLAY - Monitories the vehicle's battery and electrical system automatically and indicating the car voltage in the screen, you will know the health of battery while driving. Please pay attention when the voltage is under 12V.

WATERPROOF DESIGN - With life waterproof grade, water and dust resistance by a rubber USB cover, protects internal circuit, effectively enhance its lifespan.

EASY INSTALLATION - Drill size : fits most vehicles' dash panel. "+" to positive pole, "-" to negative pole. Also, it can be wired on an on/off switch, then you can turn it off to save energy.

SAFETY PROTECTION - Built-in 10A fuse protects your devices from over-heat, over-current, over-voltage, overload, under-voltage and short-circuit.
DIY Dual QC3.0 USB Car Charger - To be your customized companion!
-Safe Driving
With built-in LED digital display voltage monitor, shows the voltage status of device in real-time, prevent your devices from starting hard, off and on intermittently and the headlights not enough bright cause by too low battery voltage, or prevent your devices from engine instability or horns stopping working cause.
-Fast Charging
Charges 2 compatible devices simultaneously up to 4 times faster than conventional charging. Up to 38% more efficient than Quick Charge 2.0 & compatible with a full range of USB connection types, from A to C. (Provides standard charging for non-Quick Charge devices.)
-Broad Compatibility
Unlike other car charger, SunnyTrip DIY USB outlet not only fits for DC 12-24V automobile but also have a perfect performance on boat, marine, motorcycle, 4-wheels, RV etc.
-MultiProtect Safety System
Certified by RoHS, CE, and FCC. The surge protection, overvoltage protection and more advanced safety features keep all your devices safe.
-Waterproof & High Safety Standard Material
Made of nylon flame retardant durable material, works well in high temperature and low temperature environments (- 4°F to 176°F). With life waterproof grade, allows it do good job on boat!
Friendly Notes:
1.The voltage meter reading led will show up after the item is connected to the battery.
2.Since the iPhone series does not support fast charging, charging for iPhone is normal speed.
3.For mobile phones that support fast charging, you must use the original charging cable or fast charging cable to achieve fast charging.
4.For vehicles, it's recommended to get power from fuse box, while for the motorcycle, better connect to the wires of the key switch.

Specifications
Input : DC 12V-24V
Output of each usb port : DC 3.6-6.5V/3A, 6.5V-9V/2A, 9V-12V/1.5A
Product Dimension: 1.45 x 1.92inches
Max Output:36W
Package Include
1 x Dual USB Car Charger Adapter
1 x 23.7 Inches Wire with 10A fuse
2 x blue connection cap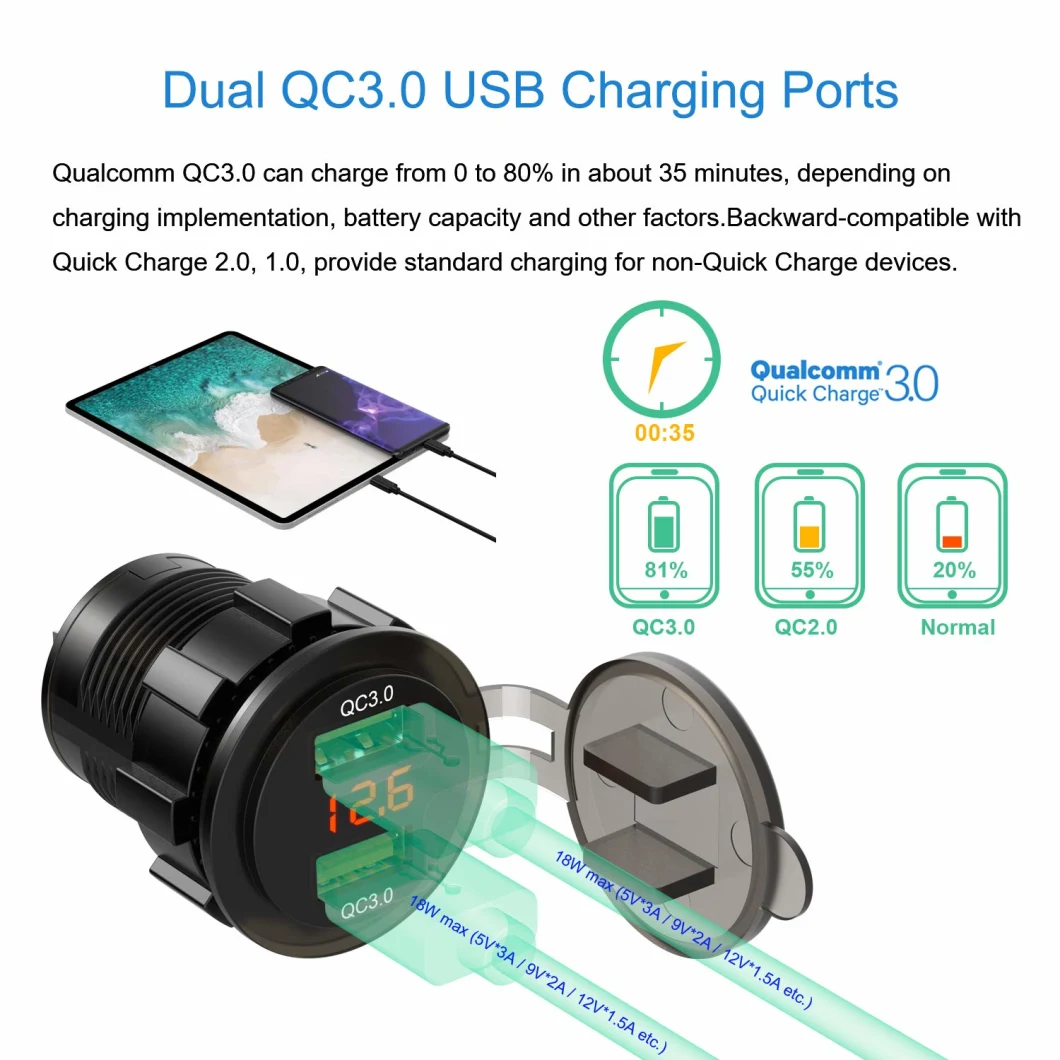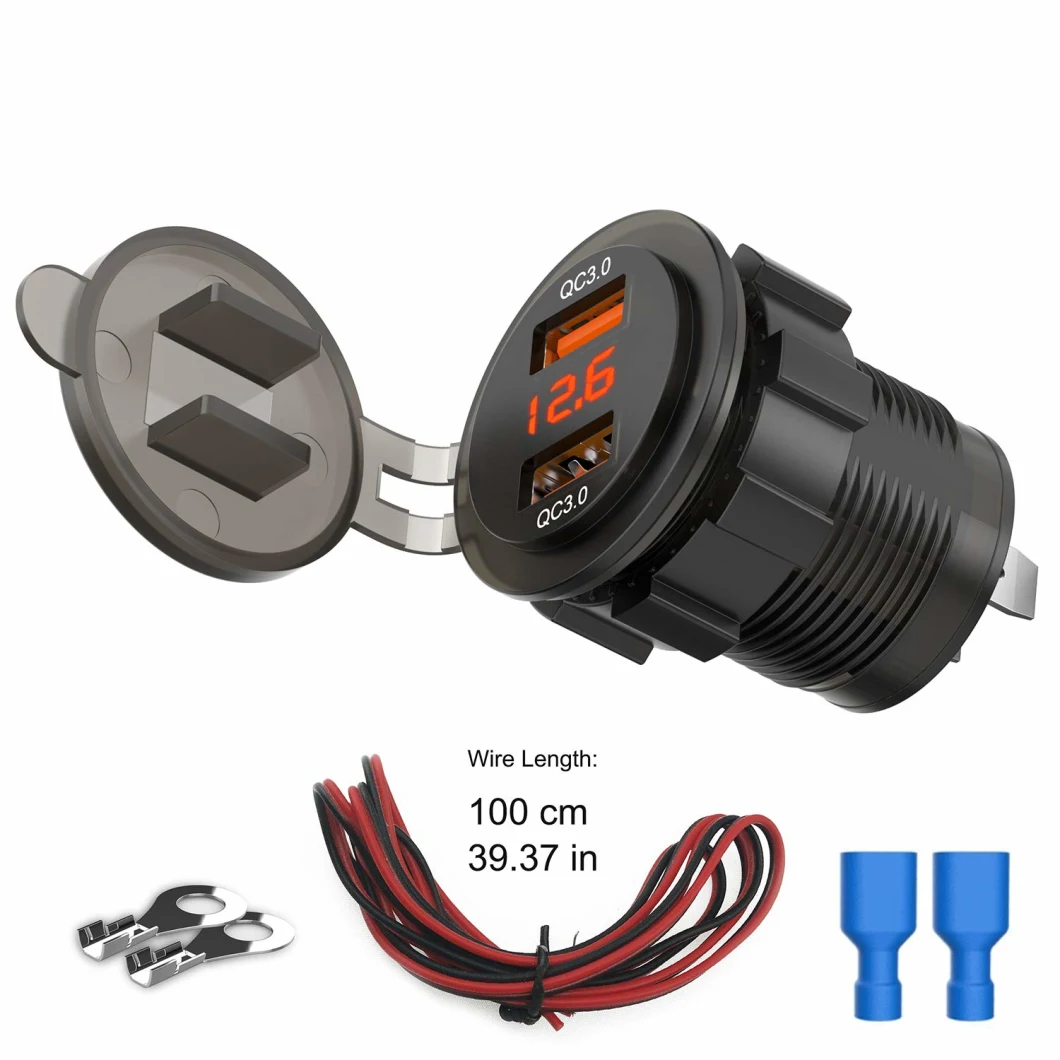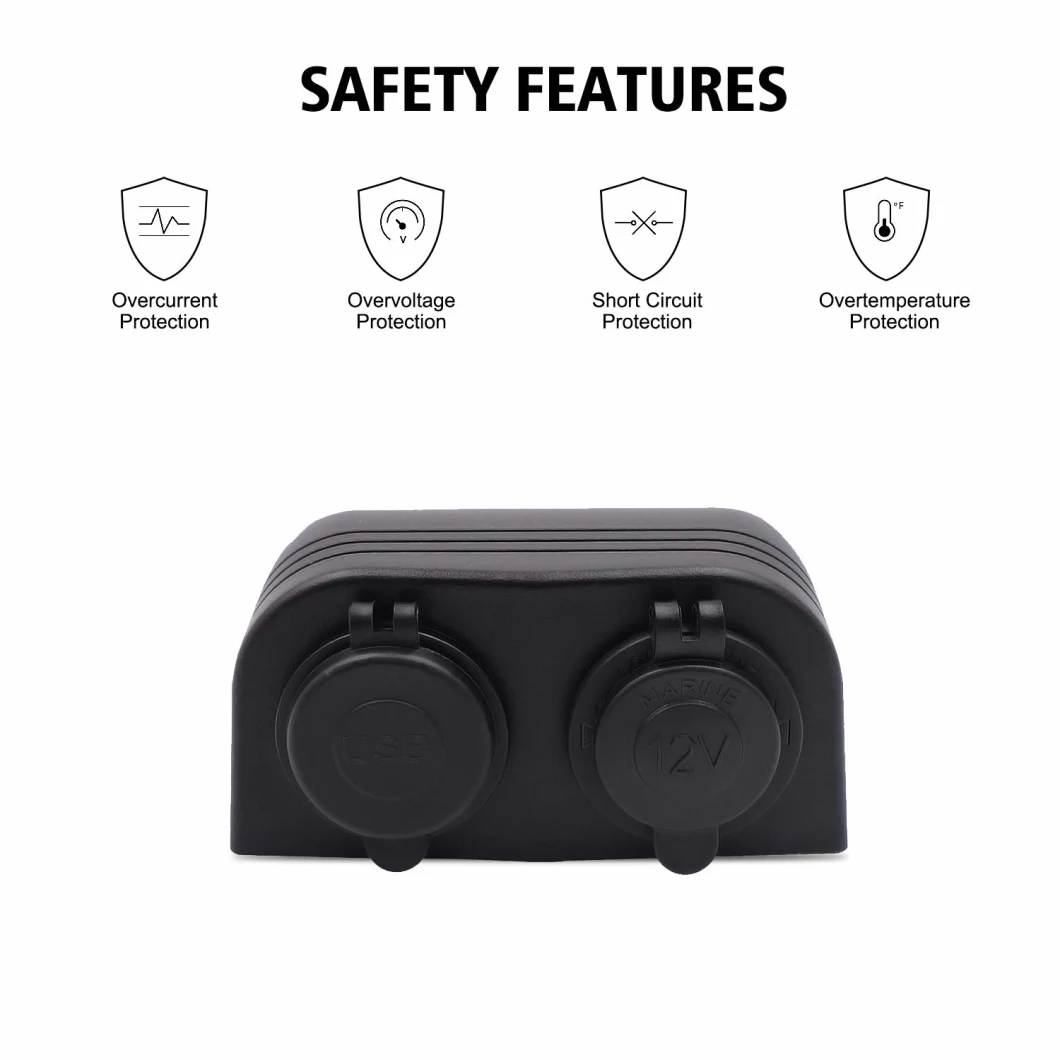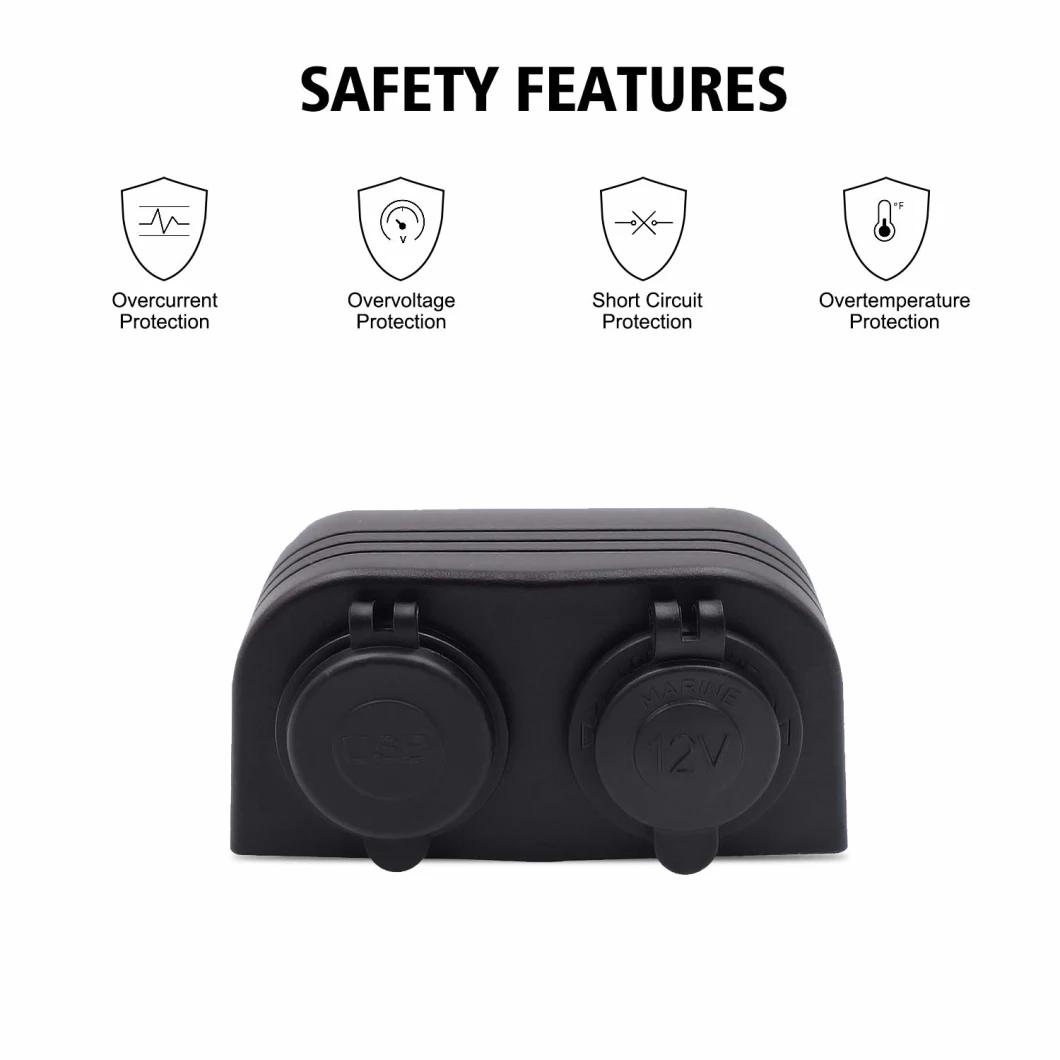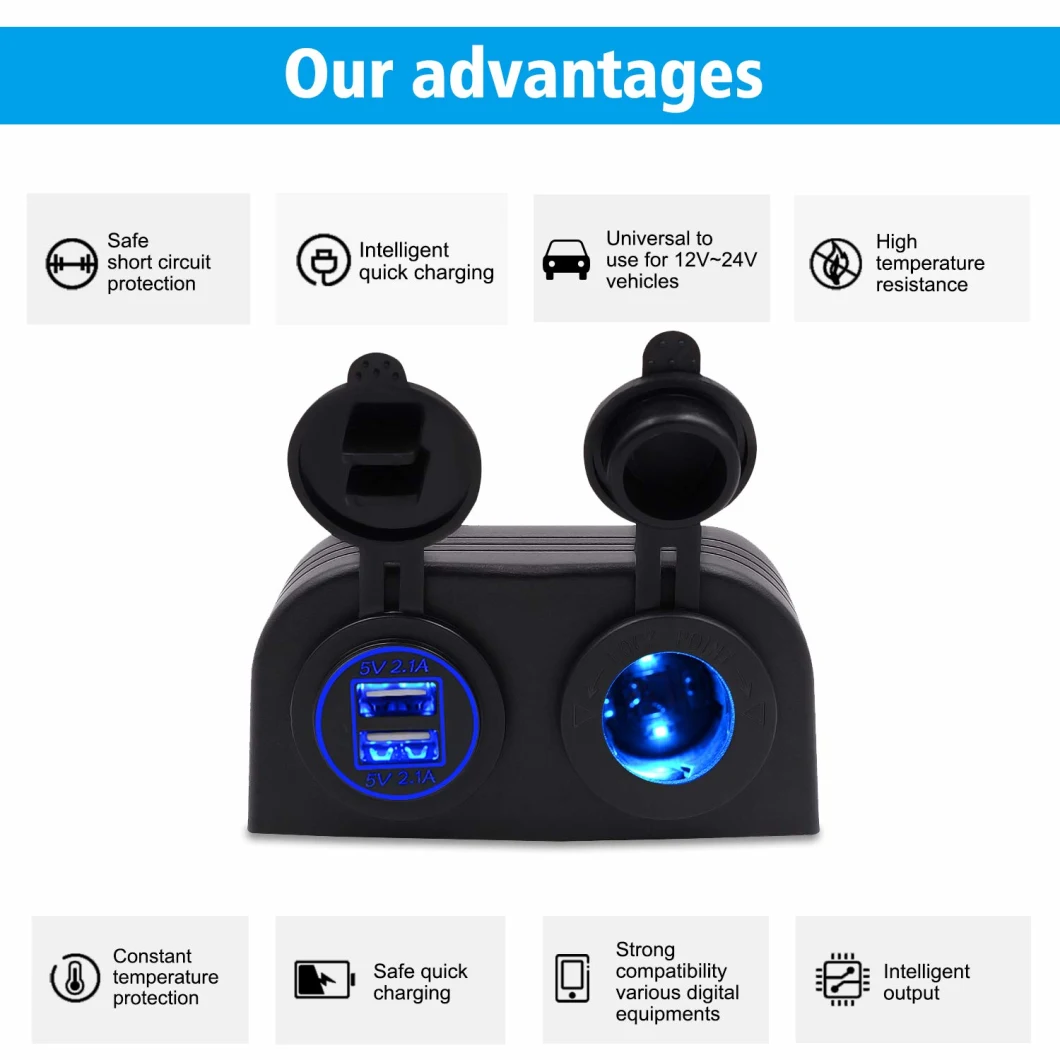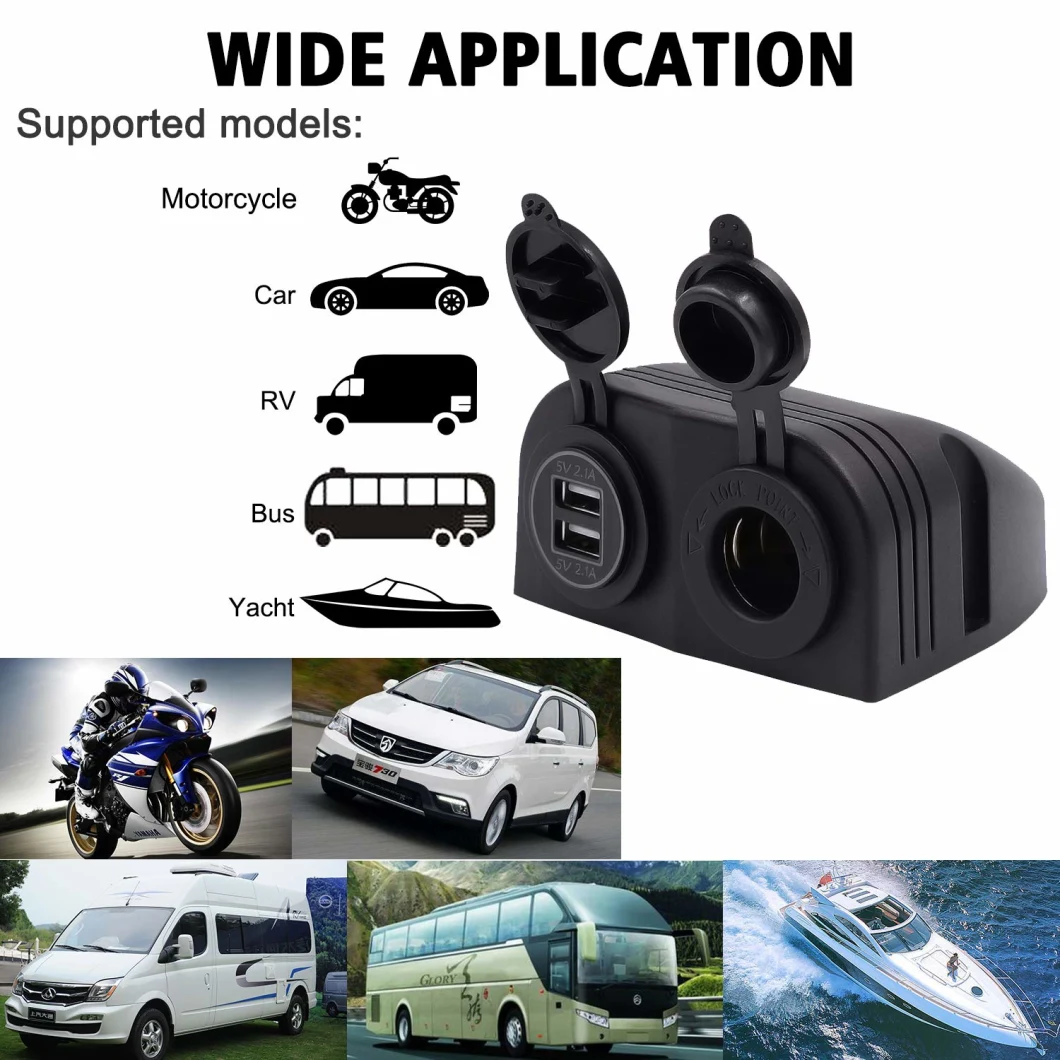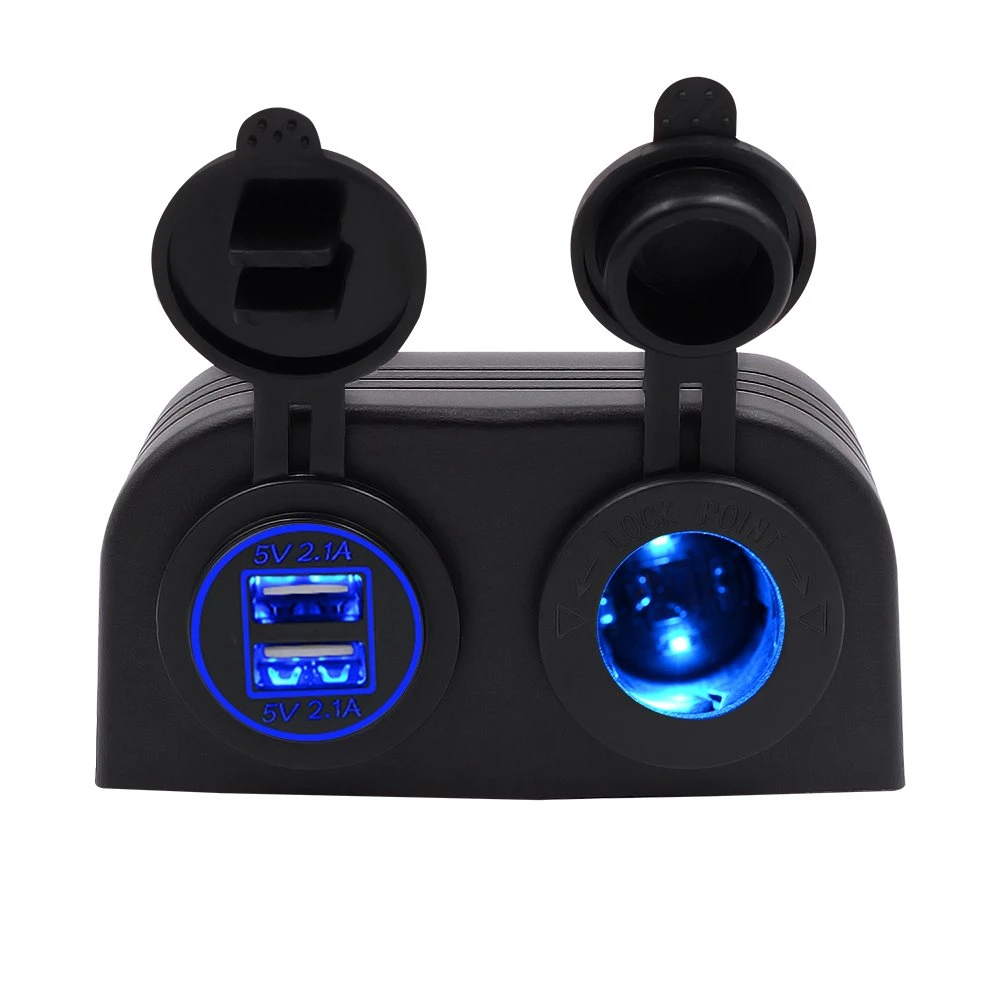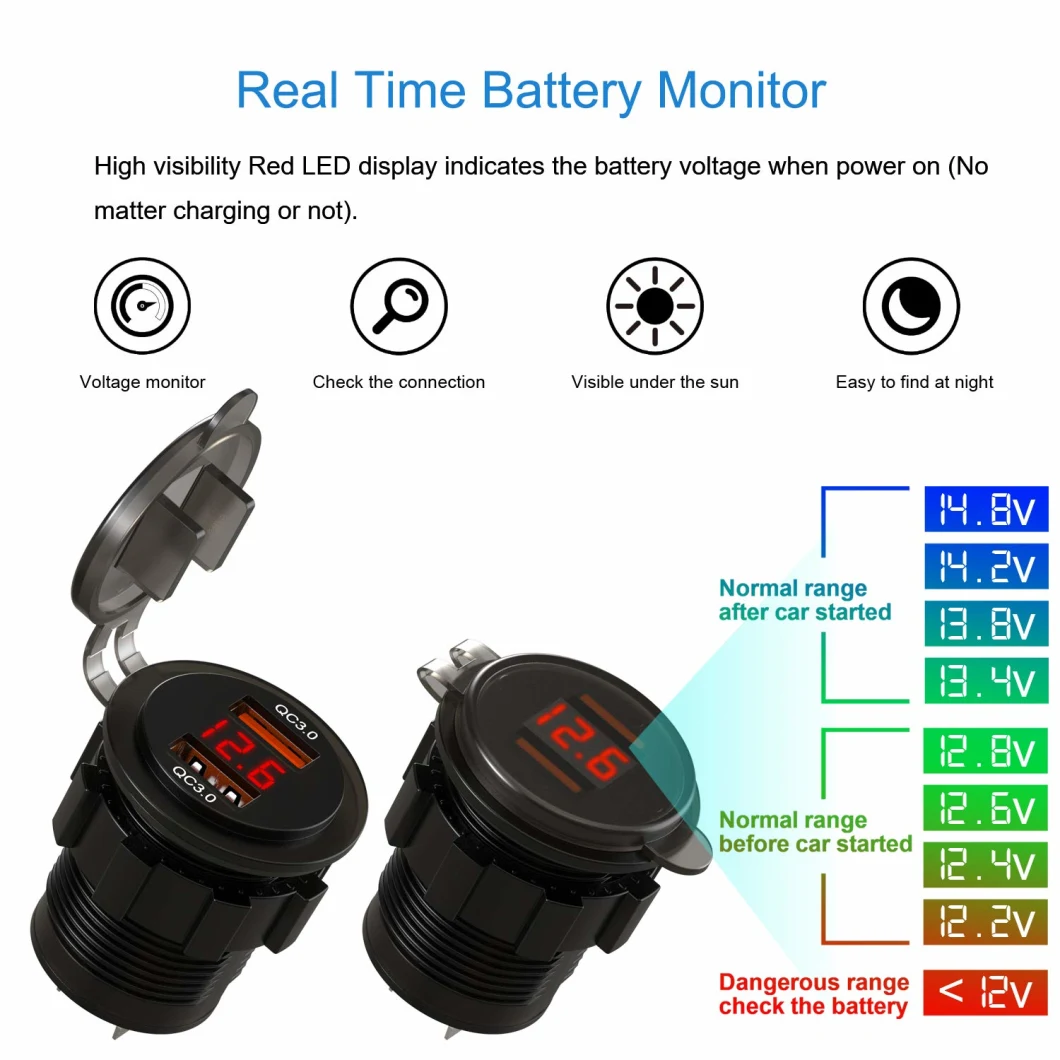 Phone number:+8613829213699
Contact : Jalin

| | |
| --- | --- |
| Product Dimensions | 1.4 x 1.4 x 2 inches |
| Item Weight | 1.28 ounces |
| Shipping Weight | 1.44 ounces |