HUAYA 4.2A 5V High Speed USB Charger Outlet, USB Wall Charger, Electrical Outlet with USB, 15A TR Receptacle, for iPhone X, UL Approval
Specification:
USB Receptacle Rating:15AMP 125VAC/230VAC
USB Rating: 2 USB ports with total 4.2 AMP 5VDC
Wire Terminal: #14-#12 AWG
USB Compatibility: USB 1.1/2.0/3.0 Devices, Including Apple products and Samsung products
Strip Length: 0.5 inch (HOT and Blanc holes)
Features
High speed charger, Smart-intelligent identification chip, automatic identify the charging current that the devices required.
Retardant USB interface, providing 5,000,000 times connected equipment warranty.
With screwless wallplate and standard wallplate together meet your different needs.
product show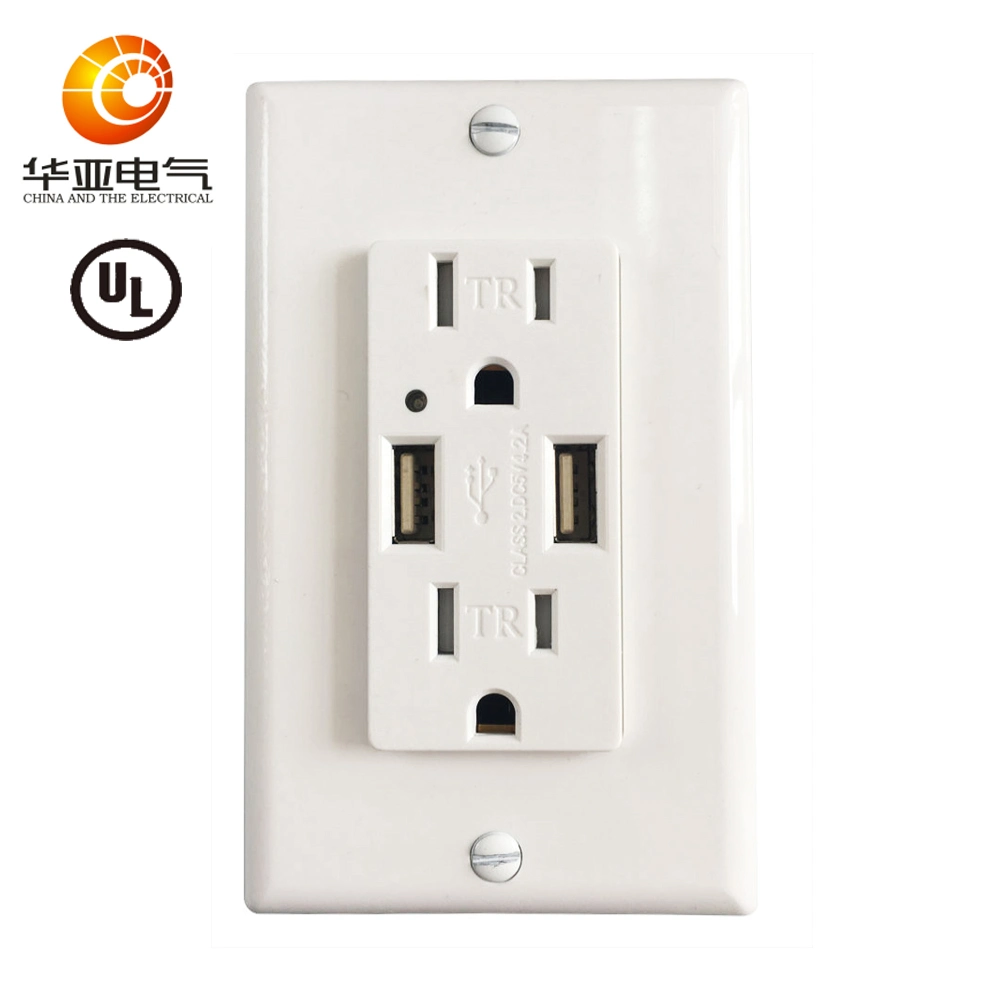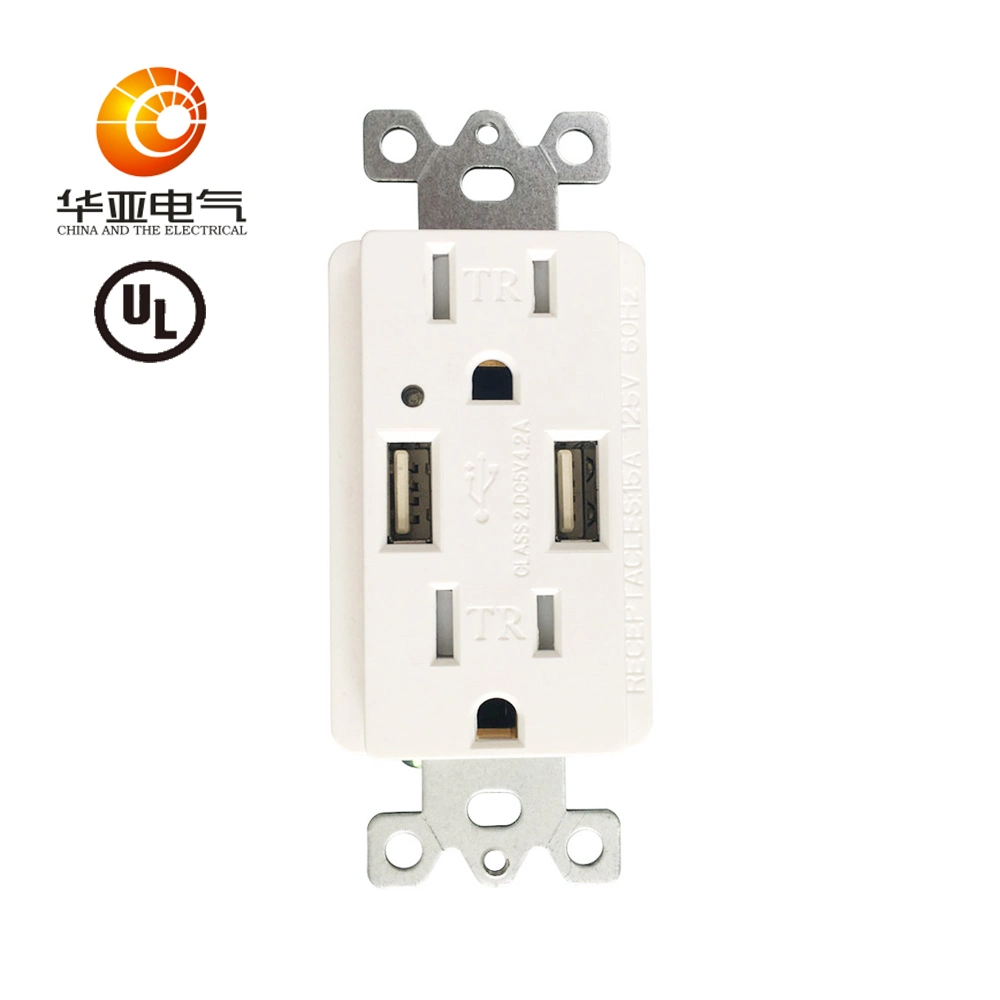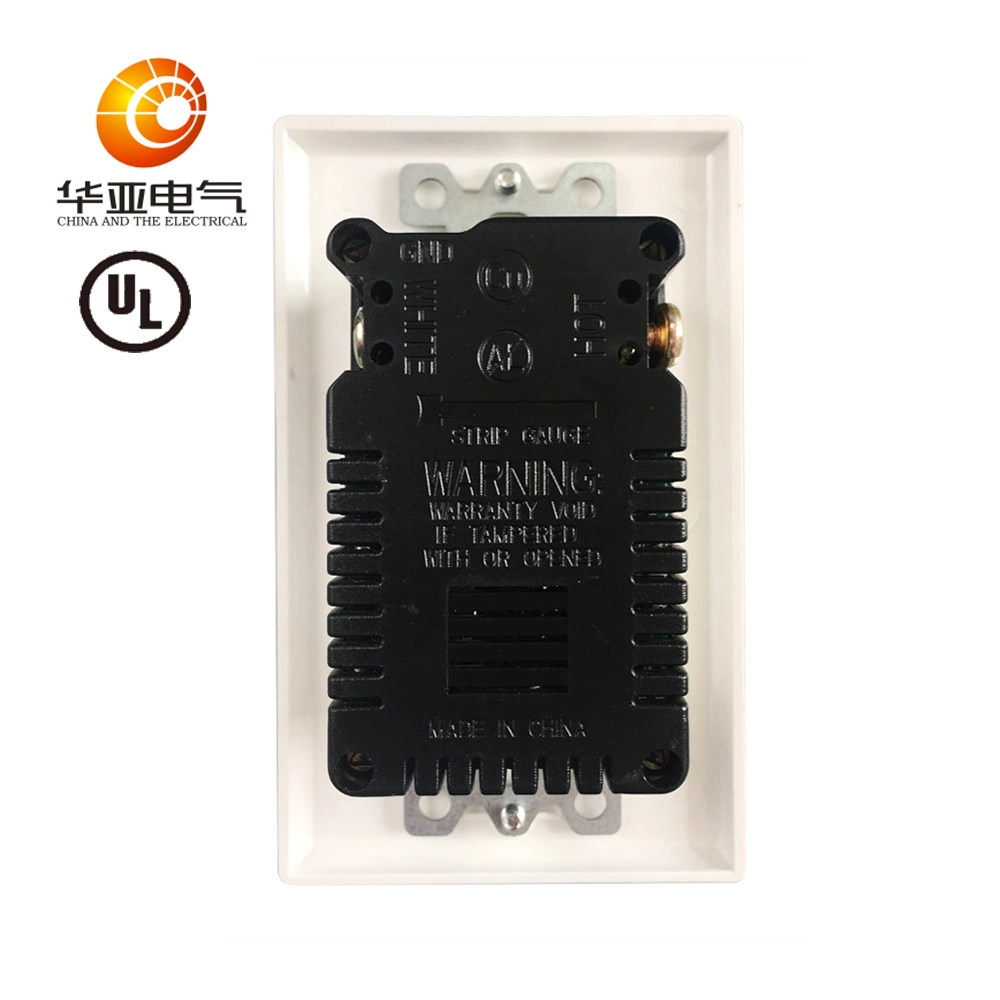 Application Site
•Cafes •Offices •Labs •Kitchens •Bedrooms •Meeting rooms •Hotel schools •Workstations


Compatibility


The duplex USB charge/Tamper Resistant Outlet is compatible with a wide range of electrionic devices including, but no limited to be
ipad,iphone series, samsung devices, digital cameras,bluetooth headsets and etc.


Common problem


Q: Is this an outdoor rated outlet?
A: This outlet is not waterproof, so you'd better install it indoors.
Q: Does it come with the wallplate?
A: Every usb receptacle with two type free wallplates, one is standard wallplate with 2 screws, another is screwless wallplate.
Q: If 2 usb devices each require more than 2.0 amps, do the usbs stop working, or do they just work slower?
A: If the devices need just a little more than 2.0 amps each, this still work fine, the most important thing is the do not charge more than 4.2 amp with 2 usb ports totally , then , it will stop work.
Please send email to us If you have any questions or problems and we will give your reply with in 24 hours. Our target is to make the best quality product for serving consumers, and warmly welcome every consumers' advice.