HGLD series dual power automatic transfer switch is mainly used for testing whether normal or spare power is normal or not. When the normal power is abnormal, the spare power works at once, which therefore ensures the continuirty, reliability, and safety of power supply.
The switch is suitable for the emergency power supply system with 50 or 60 Hz alternatting current max 400V 3150A. Widely used In various occasions where continuous power failure ls not allowed, it can be operated both electrically and manually.

ATSE is composed of TSE and the controller. ATSE compiles with requirements of Low-voltage Switch Gear and Control Gear specified by GB/T14048. 11, Part 6-1 : Multiple functional equipment and transfer switch equipment.
63A,100A,125A,160A,200A,250A,400A,500A,630A,
800A,1250A,1600A,2500A,3150A

Rated insulation voltage Ui (V)

Rated working voltage Ue (V)

Rated impulse withstand voltage (KV )

Rated limited short-circuit current Iq

Rated supply voltage Us: AC220V, 50HZ.

Working condition:85% Us~110% Us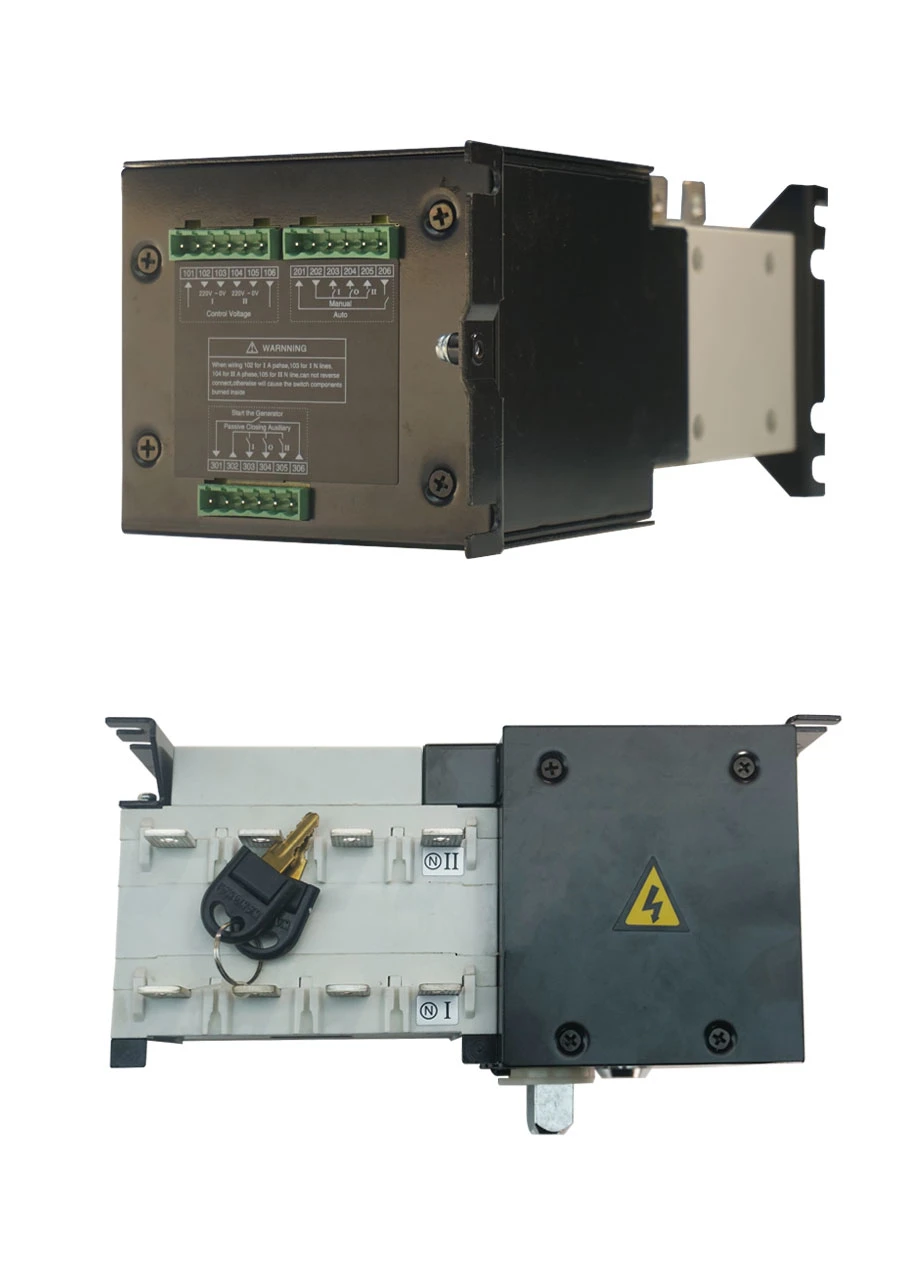 Zhejiang
GRL
Electric Co.,Ltd. was founded in 2003, is a professional manufacturer which is specialized in the researches, manufactures and sales.
The products of GRL include low-voltage busbar system,disconnector switch, fuse switch disconnector,knife switch,automatic changeover switches etc.
The products are widely used in electricity, construction, photovoltaic, and other industries of the low-voltage distribution system and industrial control system.
1 How long is your products warranty ?
A: The warranty period of our products is 18 months.
2 What is the material of your products?
A: The plastic is class V0 of inflaming retarding.
3 How about inspection?
A: We have the whole inspection system from raw material to end products include temperature rise test,salt spraying test conductor type test,mechanical life test.
4 What do you have for certificate?
A: Our products are passed through IEC60947-3 and IEC60269-2 standarded.
5 What is payment terms?
A: T.T,Paypal,Western Union and L/C isacceptable.
6 What is the service offered by company?
A: We have the professional enginer team which can design and develop the mold to arrive different customer nequirement.
We also have the sales team to offer good service from pre-sale to after-sale.
7 How to become the agents for GRL?
A: It is OK! We will depend on the sales turn over and also do research on your market. If your have interest,let us discuss more !