Product Description
2020 Hot Sale AC EV Charger Piles for Electric Car
The electric vehicle charging system is a high-performance integrated AC charging system designed by the company. The system uses the world's leading high-frequency switching power supply module, monitors the use of industrial-grade CPU chips, human-machine interface using industrial color touch screen.The product has the advantages of high reliability, high efficiency, high security,high availability, beautiful appearance, and excellent technology.
Main feature:
Charging module:
1.Using active power factor compensation technology, rated power factor value of 0.99.
2.With comprehensive soft-switching technology, the rated efficiency is up to 94%.
3.Ultra-low radiation. Advanced electromagnetic compatibility design.
4.The safety specification design complies with UL, CE, NEBS standards.
5.High power density.
6.With output overvoltage hardware protection and output overvoltage software
7.Protection. There are two options for software overvoltage protection: one overvoltage lockout mode and two overvoltage lockout modes.
System:
1.The AC input voltage has a normal operating range of 260Vac to 530Vac.
2.Perfect battery management. With battery low voltage protection, it can realize temperature compensation, automatic voltage regulation, stepless current limiting and other functions.
3.Convenient and simple operation interface, fast maintenance interface
4.Perfect AC side lightning protection design.
5.Complete fault protection and fault alarm function.
6.The system has an insulation fault ground alarm function.
7.Conforms to GBT18487.1-2015, GBT20234.1/2/3-2015, GBT27930-2015
Applications:
This product integrates charger, charging interface, human-computer interaction interface,
communication, billing, etc., for the rapid charging of electric vehicles. Its use of small area,
fast charging time and other characteristics,generally used in various large charging stations,
shopping malls, office buildings and other "instant charge" places.

Technical Parameters:
Structure
appearance
Shell material
Galvanized sheet
Electrical
indicators
Input voltage
400Vac±10%
Output voltage
DC150-750V
Size

650*1400*400(Wide * high * thick)

Steady flow accuracy
≤±0.5%
Installation method
Floor-mounted installation
Rated power
11kw*2
Route way
Under the line, under the qualifying
Current
imbalance
≤±3.0%
Charging interface
2 piece
Cable length
4m
Input Current
0~368A
Output Current
0~268A
Steady flow
accuracy
≤±1.0%
Effectiveness
≥94%
Current
harmonics
≤4%
Environmental
indicators
Applicable scene
Indoor / outdoor
Features
Safety indicators
Short circuit, over voltage, over current, leakage, over temperature,lightning protection.Ground insulation monitoring
Operating temperature
-20ºC~+50ºC
Protective
measures
Moisture, mold, salt spray, dust, water, sun, wind,
anti-theft and so on
Storage temperature
-20ºC~+70ºC
Fractional fees
Peak sub-billing and charging service charges,
consumer transparency
Operating temperature
5~95%
Functional
indicators
Human-computer interaction:
LED indicator + touch screen
Payment method: credit card payment
Altitude
<2000m
Communication Interface:Etherbet/RS485
Degree of protection
IP55
Single shot uniform charge, double nozzle quick charge
Cooling method
Strong exhaust air cooling
Other: Emergency stop button, remote upgrade,
background monitoring
Can choose the appearance of color
Product detaiils: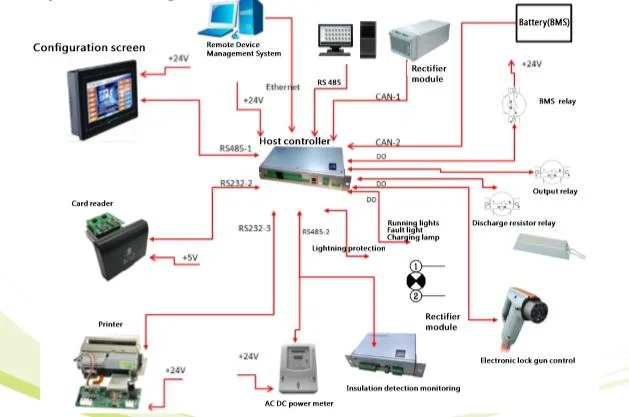 WHY BLUE SKY?
1. Blue Sky used to be the first factory special for dispenser controller in China. With over 20 years' history in this field and continuous optimization & innovation, Blue Sky makes controllers with as many functions as you like.
2. Almost every part is made by Blue Sky itself, including controller, flowmeter and pump, since Blue Sky finds that other factories' products cannot meet its demands and requirements due to the increasingly thriving business all over the world.
3. Professional, steady and advanced as Blue Sky is, its products already passed ATEX, OIML and other standards.
4. With top-ranking staff, some of which are from the first dispenser factory in China, and some belong to the new generation, Blue Sky dispensers boast sound market reputation, extensive business channels, solid customer foundation and strong market competitiveness.
5. Persisting to the principle of "making trade services the forerunner of the business", Blue Sky will strive for high efficiency, passion, integrity to provide customers with superior trade services.
Company Information: