Product Description
110v surface outdoor power outlet for IP67 3p 4p 5p 125A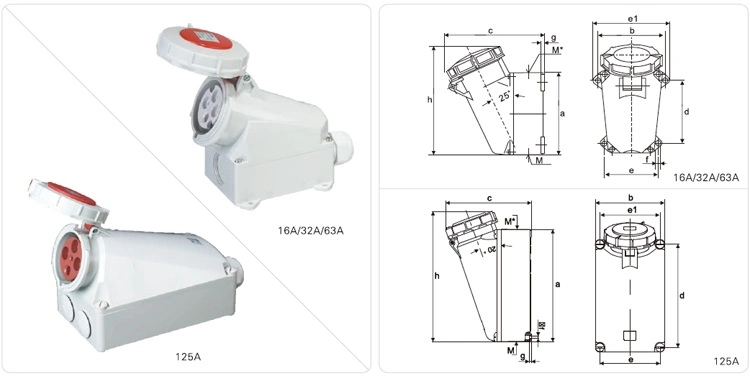 Brass with Nickel-plated pin,Pa66/Pa6 material body.
Working Temperture :+40,-25ºC
Rated Voltage: 110-130V Poles: 3 Rated Current: 125A
Conform to European / International standards EN/IEC 60309-2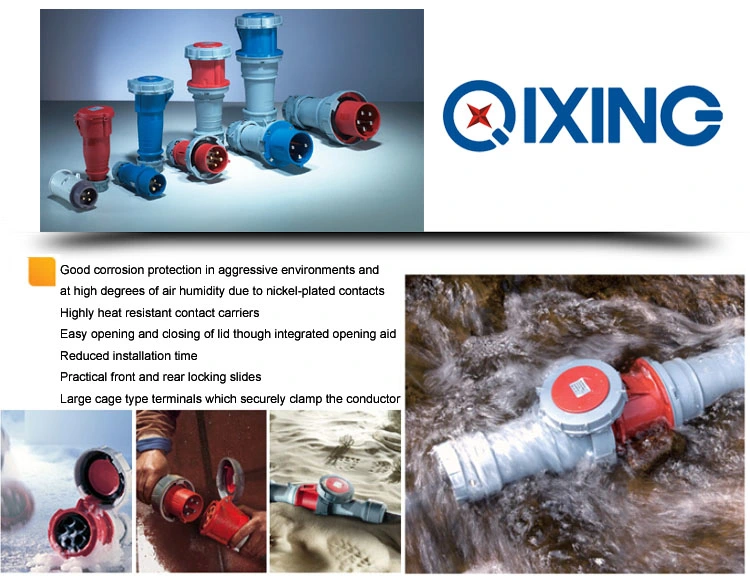 Good corrosion protection in aggressive environments and at high degrees of air humidity due to nickel-plated contacts
Highly heat resistant contact carriers
Easy opening and closing of lid though integrated opening aid
Reduced installation time
Practical front and rear locking slides
Large cage type terminals which securely clamp the conductor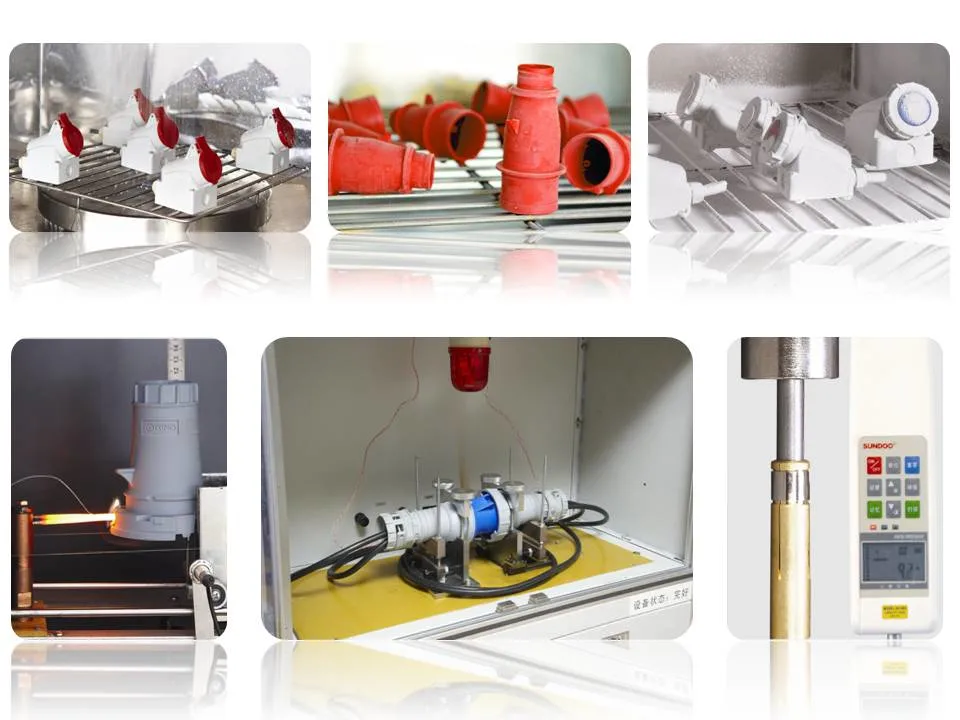 Our company focus on bringing in advanced technology and equipment, which adheres to the ISO9001:2000 international quality system, quality certification.To be a export-oriented enterprises, QIXING also get international agencies of Product Certification in the following relevant fields:CB, CE, CCC, TUV, GS, SEMKO, ROHS.We are continuing to introduce high-level technical and business management talents, gradually gain first-class production technology.Company is specialized in industrial plugs, sockets, coupler(connector)and so on.
Once you choice QIXING ,you will get the most reliable cooperator.